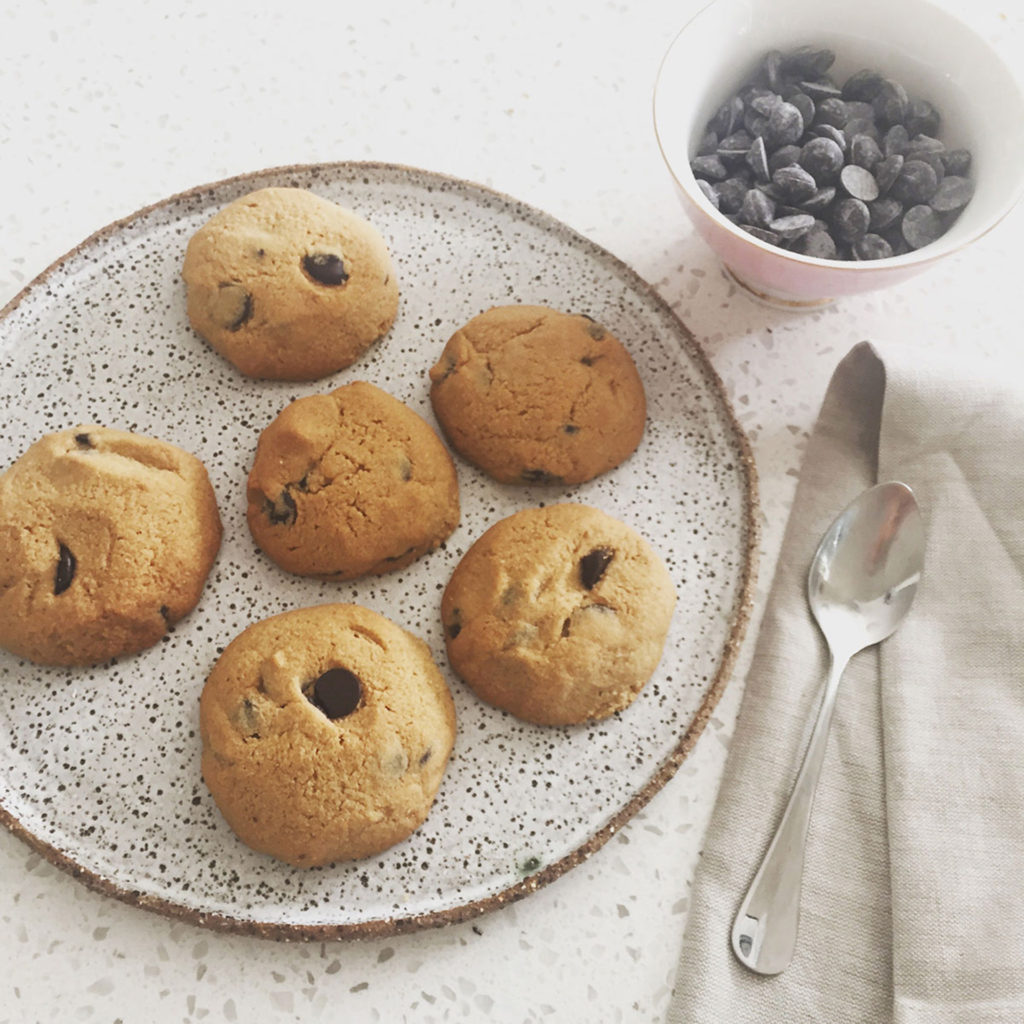 I used the kiwi Edmonds cookbook Basic biscuits recipe and swapped the flour with 1 1/2 cups of buckwheat flour and 1/2 cup of almond meal.
For the sweetener I used 1/2 cup of light muscovado unrefined cane sugar and for the chocolate chips I used Healtheries sugar free baking bits.
Always adapt recipes around to suit.